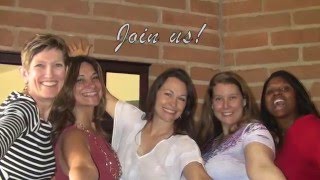 Gain 127 hours of coach training at a PCC level through the ICF and obtain everything you need to begin private practice or add to the breadth of your current professional portfolio.
Days and Times
Orientation is Friday night from 6-9pm before class starts. Weekend times: Saturdays 10am-6pm/ Sunday 9am-5pm. Tele-classes: Wednesday evening between classes from 6:30pm-9:30pm. SPRING 2016 cohort starts April 29, 2016. FALL 2016 cohort starts October 23rd, 2016.
Location
Prescott College Tucson Center
Tuition
Application fee is $75 to cover administrative processing (non-refundable). Application does not guarantee acceptance. Tuition is $7,500 for the full program, prior to

Oct. 1st, 2016

(early registration rate) or $7,900 thereafter. Tuition is due upon acceptance, and refunds will be given only with two-week notice, and for remaining balance of non-attended session only.
Fees
Books, 8 sessions of professional coaching
---
Become a trained and certified professional practicing coach in a variety of areas including: Executive Coaching, Leadership Coaching, Life Coaching, and many more. This certification is perfect for anyone that desires to expand into the coaching profession, or add coaching credentials to an already existing career.
Coaching is a transformational process where a coach and a client partner together to support the client in attaining goals, facilitating breakthroughs, and reaching their potential. Coaching is successfully used in a wide variety of professions including: teaching, business consulting, personal training, therapy, medical practice, management, and training.
The certificate program includes six in-person weekend courses, five phone sessions in between courses, and interim self-paced experiential exercises. The course-work empowers you to feel confident, find your coaching voice, experience the power of coaching by going through your own process, and gain skills to facilitate breakthroughs. Through this program you learn a diverse array of methods and tools with which to empower yourself and your clients as a professional coach. A required and recommended book list is provided. Assessments and observations are provided throughout the course work.
The Prescott College Certificate in Coaching program is a Accredited Coach Training Program (ACTP) by the International Coach Federation (ICF). Once certified by our Certificate in Coaching program, you will be eligible to use your hours towards ICF membership/credentialing. For more information about ICF credentialing and/or the coaching fields of practice, consult the ICF website at: www.coachfederation.org


The pre/co-requisites of this Certificate program include:
Two hours of coaching, by an approved coach, completed pre-entrance.
Six hours of coaching, by an approved coach, completed by Certificate completion (includes 2 hours pre-entrance).
There are six courses in the certificate program – completion of all six courses is necessary to earn the full certificate. Continuing education clock hours are available.
The six courses include:
Foundations
The Foundations course sets the framework for successful coaching. This course ensures participants meet international ethical guidelines, professional standards and fully understands the framework behind true coaching in full alignment with the International Coaching Federation's (ICF) standard of competency. The Foundations course gives participants an in-depth experience of establishing coaching agreements, creating trust and safety, as well as the nuts and bolts of designing, planning and aligning new awareness with actions and goals.
Creating Clarity
Creating Clarity course enhances the core framework set in Foundations and moves each participant into establishing a coaching presence, skillful level three listening, developing powerful questions, translating "hard-to-hear" communication, developing compassionate direct communication skills and the process of firming up the desired outcomes. Compassionate communication and the Enneagram are introduced to further ground participants in effective models for positive self-expression and deeper levels of true self-understanding.
Self-Mastery
The Self-Mastery course explores the concept that all life mastery first stems from self-mastery. Formulas for self-actualization are explored and expounded upon to give the coach-in-training a first hand understanding of what their own personal and/or professional evolutionary road-map looks like, so that they may better help their client create their own evolutionary roadmap for success. In this course the skills of continuing to cultivate a coaching presence, direct communication, unfolding new levels of awareness, listening for what is not being said and managing progress and accountability are further developed.
Integrative Development
The Integrative Development course focuses on human development from a coaching perspective. The integrative theories of Ken Wilber, James Flaherty and the Enneagram Institute are combined to provide a solid platform for personal integration. Participants explore their own path of integration as they learn processes of self-disco-very and follow-through. This course carries a holistic emphasis on the whole person (mind, body and Spirit) and the concept of "even development". Progress tracking and self-assessments are introduced to further facilitate accountability and personal achievement.
Emotional Intelligence
Emotional Intelligence is integral to establishing trust and intimacy; being able to listen beneath the words and to develop deeply evocative streams of questioning. This course teaches participants how to address the human domain of emotion from a coaching perspective within themselves and within their client in order to become a catalyst for self-understanding and personal growth. Participants further develop an understanding of mind over matter, emotional mapping and processes of emotional transformation.
Time, Life & Business Management
This course gets to the heart of designing effective actions, planning strategies and goal setting. Topics explored include: the key principles and strategies that streamline action steps, maintaining healthy levels of energy output, and the application of these principles to all aspects of life and/or business success. This course also cultivates an in-depth understanding of how to approach logistical bookkeeping and the business side of running a coaching business.
Instructors Biographies
Laurel Inman, PPC, BBC, Instructor
Laurel Inman has been coaching since 2001. She received certification from the Coach Training Alliance in addition to completing her degree in Human Development and Organizational Psychology, with a concentration in Corporate Coaching, from Prescott College. She has completed over 375 hours of Integral Coaching and Leadership Internship with Sandy Hogan & CO. You can currently find her working in her passion of helping women to break free from emotional eating and cultivate an optimal Mind/Body/Spirit balance. She is the author of Eating With Heart; The 5 Steps to Freedom From Emotional Eating.
You may learn more about Laurel's work by visiting: www.EatingWithHeart.com.
Contact Laurel
Sandy Hogan, PCC, Program Advisor and Instructor of Advanced Enneagram
Sandy Hogan is the president of Hogan and Company, an executive coaching company headquartered in Tucson, Arizona. Through integral coaching, teaching, writing and speaking she is dedicate"d to evoking of others the highest in themselves."
Student Testimonies
"I can't tell you how wonderful the program was — it was truly a milestone in my life and it meant the world to me to attend. I found it wonderful and feel it is an opening for something bigger than I realize right now. You were an excellent instructor and guide. Thank you very much for all you do to help people find coaching!" ~ Ginny
"Thank you for all that you do and for your vision in implementing this program through Prescott College. It has been an amazing journey and even more than I hoped for. The foundation you have set is solid, and the holistic approach resonates with my personal philosophy. Plus, my co-hearts helped create an environment of safety, caring and support." ~ Paulette of www.PauletteBodman.com