Transferring to Prescott College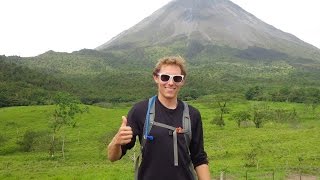 Prescott College welcomes transfer students in both our Resident and Limited-Residency programs.
Join us for Transfer Day - Saturday, November 5th
Find out why Prescott College is right for you! Join us from 9am - 1pm and get preliminary academic advising, tour the campus, learn about the admissions, financial aid, and enrollment process and learn about the Arizona Opportunity Scholarship for Arizona students. Questions? Call us at 877-350-2100 or email admissions@prescott.edu
We strive to make the transfer process smooth and to shorten your time to completion by offering:
Program Options
Transfer students can choose our Resident Undergraduate program, completing their degree through coursework based on our campus in Prescott, AZ, or, they can select our Limited-Residency program, and complete their degree in their home community without relocating.
A Generous Transfer Credit Policy
Prescott College accepts college-level credit from regionally accredited US colleges or universities for 100 level and higher courses in which a minimum grade of C or the equivalent was obtained. In some cases college-level credit from US colleges and universities that are not regionally accredited may be transferable via Prescott College's Conversion Portfolio Policy.
We also accept a full range of College-Level Examination Program (CLEP) tests, which measure mastery of college-level introductory course content in a wide range of disciplines.
And, Prescott College awards credits for US military services training via the American Council on Education (ACE) endorsement transcripts, AART (Army ACE Registry Transcript), SMART (Sailors/Marines ACE Registry Transcript), and Air University. Prescott College also awards transfer credit for tests administered to military personnel by DANTES (Defense Activity for Non-Traditional Education Support).
Shorter Time to Completion
To help shorten your time to completion, we work diligently to apply your transferrable credits toward your degree requirements. Transfer students must complete the equivalent of two terms of full-time enrollment at Prescott College as a minimum enrollment requirement. All Undergraduate students must complete a minimum of 120 semester credits before becoming eligible to graduate with a Bachelor of Arts, a Bachelor of Fine Arts, or a Bachelor of Science degree from Prescott College.
The Prior Learning Assessment
We know that learning happens outside the classroom, too, so we provide a process for you to document your life experience for the purpose of awarding additional credit. Learn more.
Accelerated Masters Programs
Transfer students have the opportunity to apply to Prescott's Accelerated masters programs and complete their Bachelor's degree and a Master of Arts, Master of Science, or Masters of Education in fewer semesters. And, transfer students can earn their last semester of graduate school tuition-free.
Transcript evaluations are always free at Prescott College. Contact an admissions professional today to plan your seamless transfer to Prescott College. For more information about transferring to Prescott College, please contact the Admissions office at 928-350-2100 or admissions@prescott.edu.