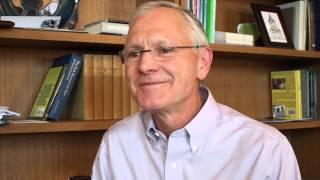 Students entering college today will need to solve problems we don't yet understand, with technologies that may not yet exist. This argues for a broad liberal arts education in addition to skills typically needed in the job market. It calls for critical thinking and cultivating values that will prepare them to make a living making a difference in their world.
Prescott College has been at the forefront of whole person experiential learning incorporating community service, environmental protection and social justice for nearly 50 years. Faculty work closely with students, challenging them to engage not only their minds but also their actions as part of the experiential learning process.
At Prescott, students take an active role in their education by creating their own "degree plan" around a set of core requirements, and by collaborating with fellow students, faculty, community mentors, and people they meet as they travel, work in local communities, conduct field studies and practicums, participate in original research, and apply their knowledge to real-life problems. Our approach to experiential education is engaging and rigorous. It's not just an alternative approach. It's a transformational way of supporting students in their search for knowledge.
I'm committed to leading Prescott College on a path of growth and success and hope you will join me!
---
About John Flicker
John Flicker became President of Prescott College in 2014. Previously, he was president of the National Audubon Society for 15 years during which time he became a leader in the field of environmental education. Prior to Audubon, he worked for The Nature Conservancy for 21 years in various positions including Great Plains Director, Florida State Director, General Counsel and Chief Operating Officer.


\