Transfer to Prescott College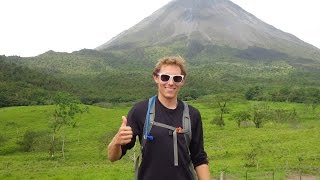 Prescott College Online is a top-choice for transfer students. Why? Because we're different. Here, you're able to learn in the way that best suits you by staying rooted in your own community or engaging in your studies while exploring the world! You'll be supported by instructors who support your academic interests and understand your desire to balance your life and your studies.
Message to Green Mountain transfer students
We are saddened to hear of the announced closure of Green Mountain College after 185 years. As members of the EcoLeague and the Consortium for Innovative Environments in Learning, Green Mountain College and Prescott College share a similar mission. We've created a Green Mountain landing page in an effort to help you with your transfer process.
Message to Marylhurst University transfer students
Prescott College is pleased to welcome students transferring from Marylhurst University. We honor and respect the rich experiences you've gained and will bring with you to the Prescott College community. We will offer a smooth, timely, and supportive transfer process that will abbreviate your time to apply and enroll for the fall 2018, spring 2019, or summer 2019 term.* We offer degrees that are similar to those you are already enrolled in alongside additional unique degrees in Adventure Education, Cultural and Regional Studies, Interdisciplinary Studies, and Social Justice and Community Organizing, among many others that you are welcome to transition into. Whether you seek to continue to engage in your current field of study or explore a new pathway, we are here to support your success! We offer both online and on campus options, allowing you to stay rooted in the Portland area or an opportunity to explore a new part of the country in Prescott, Arizona. Many of our students and alumni reside in the Portland metro area and are eager to welcome you to the Prescott College family.
*Students accepted for the fall 2018, spring 2019, or summer 2019 term may defer their offer of admission for up to one academic year.
Two easy steps to transfer
Submit a copy of your Marylhurst University transcript to admissions@prescott.edu. Unofficial transcripts will be accepted to get your process started, official transcripts will be required upon your first term of enrollment.
Benefits of transferring to Prescott College
Guaranteed admission and net tuition match
Merit and Need based aid available
Guarantee to accept all Marylhurst credits
Comparable degree offerings, individualized degrees
Customized and hybrid cohort options to fit your needs
Accelerated master's degree options avasilable
Study where you want to
Some classes may be mentored or taught by Marylhurst faculty
Marylhurst University Transfer Information
Information for students considering transferring from Marylhurst University to Prescott College.
Your support team
Please direct all questions to Angelina Smith, Associate Director of Recruitment and Outreach (based in Portland, Oregon) at angelina.smith@prescott.edu or 928-350-2237 or Amber Harris, Associate Director of Admissions at amber.harris@prescott.edu or 928-615-8446.
Transfer Student Resources
We strive to make the transfer process smooth and to shorten your time to completion by offering:
Shorter Time to Completion
To help shorten your time to completion, we work diligently to apply your transferrable credits toward your degree requirements.Transfer students must complete the equivalent of two terms of full-time enrollment at Prescott College as a minimum enrollment requirement. All Undergraduate students must complete a minimum of 120 semester credits before becoming eligible to graduate with a Bachelor of Arts, a Bachelor of Fine Arts, or a Bachelor of Science degree from Prescott College.
Transcript evaluations are always free at Prescott College. Contact an admissions professional today to plan your seamless transfer to Prescott College. For more information about transferring to Prescott College, please contact the Admissions office at 928-350-2100 or admissions@prescott.edu.
A Generous Transfer Credit Policy
Prescott College accepts college-level credit from regionally accredited US colleges or universities for 100 level and higher courses in which a minimum grade of C or the equivalent was obtained. In some cases college-level credit from US colleges and universities that are not regionally accredited may be transferable via Prescott College's Conversion Portfolio Policy.
Prescott College also accept a full range of College-Level Examination Program (CLEP) tests, which measure mastery of college-level introductory course content in a wide range of disciplines. Additionally, Prescott College awards credits for US military services training via the American Council on Education (ACE) endorsement transcripts, AART (Army ACE Registry Transcript), SMART (Sailors/Marines ACE Registry Transcript), and Air University. Prescott College also awards transfer credit for tests administered to military personnel by DANTES (Defense Activity for Non-Traditional Education Support).
Arizona General Education Curriculum (AGEC) and Other State-based Transfer Frameworks
Prescott College recognizes the Arizona General Education Curriculum (AGEC) and other state-based transfer frameworks such as California's Intersegmental General Education Transfer Agreement. Completion of such state-based general education curricula will count as satisfying the lower-division (i.e., freshman and sophomore) "liberal arts" course requirements. All credits from courses with a grade of "C" or higher comprising a completed state-based general education curricula will be accepted as transfer credit.
The Prior Learning Assessment
We know that learning happens outside the classroom, too, so we provide a process for you to document your life experience for the purpose of awarding additional credit.
Accelerated Masters Programs
Transfer students have the opportunity to apply to Prescott's Accelerated masters programs and complete their Bachelor's degree and a Master of Arts, Master of Science, or Masters of Education in fewer semesters.
Our regional transfer partners include:
Arizona Community Colleges