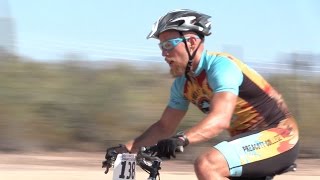 Prescott College Cycling is building a nationally competitive program composed of scholar-athletes who enjoy both thrill and challenge of high level competition as well as the camaraderie of collaboration and the rewards of service to the environment and community. Prescott College Cycling competes regionally and nationally mountain biking in the fall, cyclocross in the winter, and both road and mountain in the spring. Membership is open to all Prescott College students, staff, and faculty, although only full-time students are eligible to race in collegiate categories.
Prescott College Cycling formed in 2013 and has been racing as a USA Cycling Collegiate Varsity Team since 2014. They race in the Southwest Collegiate Cycling Conference (Arizona and New Mexico) for collegiate races and operate under USA Cycling guidelines and rules. While we focus on the collegiate mountain bike and cyclocross series in the fall and winter, we are shifting our spring emphasis to non-collegiate mountain bike events, including the 24 Hours in the Old Pueblo, the Whiskey Off-Road, and more.
Prescott College Cycling Club Scholarship
Prescott College offers student-athletes interested in joining the Prescott College Cycling Club the opportunity to compete in year-around races, receive supportive coaching, and an annual scholarship ranging from $1,000 to $3,000 based on the level of participation. To learn more, please contact Alec Baldwin at cycling@prescott.edu.